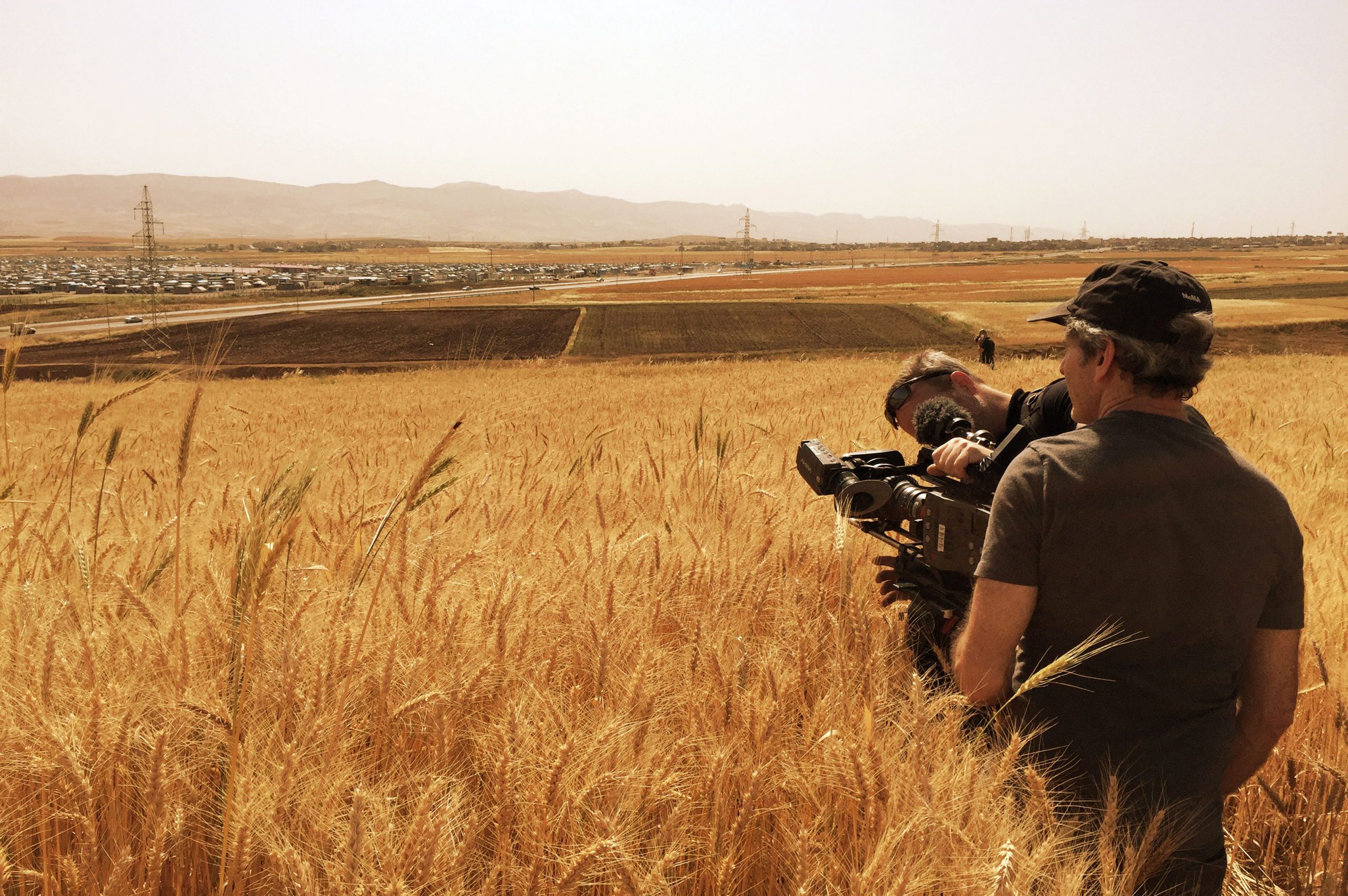 Filming for Beyond the Beach: The Hell and the Hope is underway as the crew embark on their journey to document Emergency's work in Iraq. Emergency's work in Iraq ranges from Primary Healthcare units and Aid stations located throughout Refugee and IDP camps, to prosthetic manufacturing and post-trauma care. While filming in Sulaymaniyah (a city to the east of the Kurdish region of Iraq), the Beyond the Beach crew were invited into the camps to speak with the medical and logistical staff who provide life-saving care to those living there. Without Emergency's vital work, there would be no basic healthcare provided to the people who have given up everything and risked their lives to find safety.
Additionally, Emergency's Rehabilitation and Social Reintegration Center located in central Sulaymaniyah offers victims of land mines the possibility of a self-sufficient life. To this day, North Iraq is still infested with millions of anti-personnel mines, and casualties are still common. Soon after arriving, the Emergency teams realised that healthcare could not end once a patient had been discharged, as amputees were then often tasked with the challenge of dealing with a disability in a poor, conflict-ridden country. This is why at the center the patients undergo physiotherapy and prosthetic treatment and can attend vocational training courses to learn a vocation that is compatible with the handicap.
The Beyond the Beach team are very grateful to all the Emergency staff that have helped to facilitate this trip.