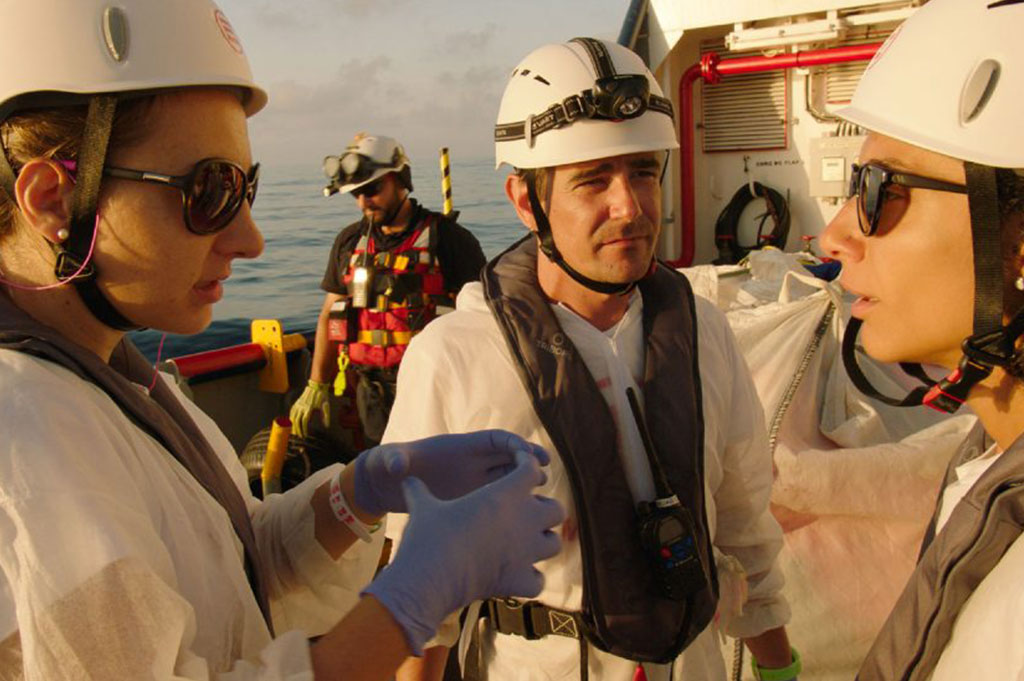 Over the past few weeks, the Beyond the Beach crew have been following the Emergency and MOAS teams as they journey from Sicily to the edge of international waters in the Mediterranean, picking migrants up from the water. This vital and life saving work has contributed to the rescue effort which has saved hundreds of thousands of migrants from the sea.
The team were able to interview some of the doctors, nurses, logisticians and technical staff on board the Migrant Offshore Aid Station (MOAS) Topaz Responder, which left from Sicily on July 25th 2016. They remained on the boat for a number of days, searching day and night for boats in need of assistance. The tireless work of the Emergency and MOAS staff is critical to the protection of the most vulnerable.
During their time in Italy, the crew were also able to take a look into the day to day running of Emergency's first reception centres, where they provide care for both the physical and mental well being of those who have travelled to their freedom across the sea. Emergency provide numerous healthcare professionals: doctors, nurses, psychologists, psychotherapists and cultural mediators, who can work with the team and help them to better evaluate the healthcare needs of migrants as they arrive and inform them of the legal and administrative steps they must undertake.